Brandi Harvey, is the owner, Director of Bella Lash Education and Master Advanced Stylist of Glitzy Lashes. With 15 years as a licensed Cosmetologist and 10 years an Eyelash Extension Stylist, she specializes in Eyelash Extension application, waxing and esthetic services. She has 8 certifications in classic, volume and mega volume from top brands such as Bella Lash, Xtreme Lashes, Revolashion, and Lash Box LA. Her work has top reviews and has been raved as the best in Denver.
She takes pride in giving her clients the look they desire and a pleasurable experience while doing so. Her many years in the beauty industry have given her the experience and knowledge need to provide only the best services to her clients. Brandi only uses top of the line products developed by top eyelash extension brands on the market today. 
Nikki, graduated from Aveda top of her class in 2019, after that she went to northern Colorado of advanced esthetics to learn about lashes. Nikki has excelled in all aspects of her beauty career and has grown within Glitzy to become the lead Esthetician and supervisor.
Nikki specializes in eyelash extensions, lash lift and tints, brow lamination, brow henna, facial waxing, specialized facial treatments and much more! She is passionate about creating the upmost first class experience for her clients.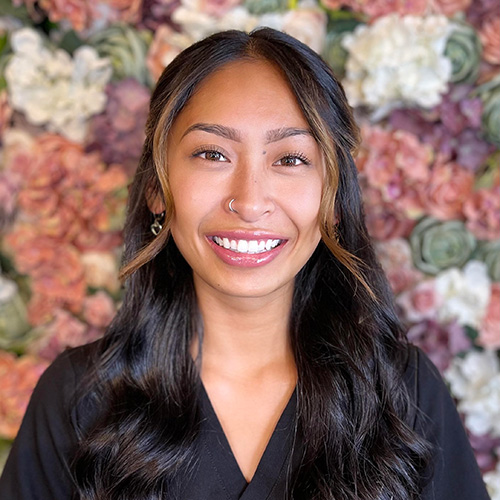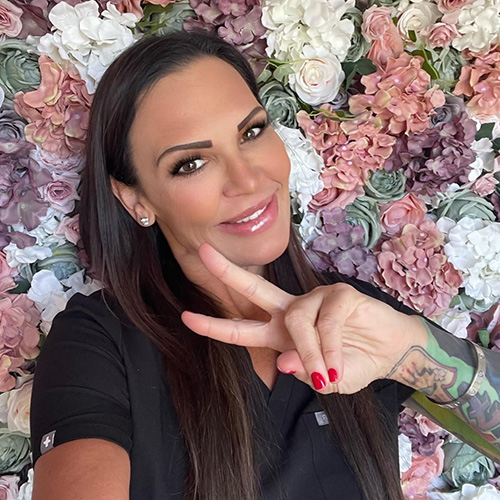 Rachel has worked in all aspects in the field of plastic and reconstructive surgery, clinical skincare and aesthetics for more than two decades. Her career began on Manhattan's prestigious Park Avenue and continued in South Florida at some of the most elite medical practices in both Palm Beach and Broward Counties.

Rachel studied CST-FA, clinical skincare, aesthetics and permanent makeup at The American College of Advanced Aesthetics, Trident Technical College and The Colorado Surgical Institute and has continuously been perfecting her knowledge, training and skills in the fields of plastic and reconstructive surgery, clinical skincare, aesthetics, multiple injectables and permanent makeup since.

Rachel is trained and certified in many state-of-the-art advanced plastic surgery, aesthetic and clinical skincare and laser therapies and technologies, as well as aesthetic injectables and clinical permanent makeup techniques. In addition, she offers a range of scientifically proven healing and rejuvenation treatments to obtain optimal results for each of her clients. Her extensive experience in both the medical field and aesthetics makes her an ideal choice to help clients attain their most exacting and uniquely individual goals.

Rachel's passion for her work combined with her extensive experience, as well as being able to meet her client's individual needs always makes for the most impeccable results. 
Angela has always had a passion for the beauty industry. Her journey began in 2017 when she attended Emily Griffith beauty school. She graduated with an Esthetician license and started her first job learning to do lashes. She quickly realized that lashes would be her specialty and started mastering her craft.

Other certifications : lash lifts/tint, brow lamination, microdermabrasion and chemical peels. She strives to keep up with all the current lash techniques and trends.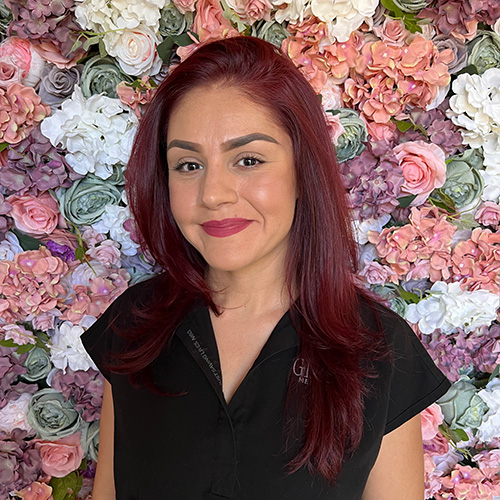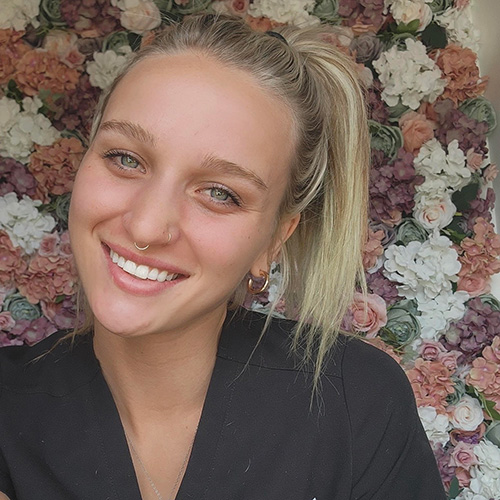 After battling hormonal cystic acne, Megan realized her true passion for skin and what it can do to someone mentally, physically and emotionally. Megan loves helping others feel beautiful inside & out through proper skincare, permanent makeup and healthy lifestyle choices.

Megan is deeply passionate in her practice and she is dedicated to helping others achieve their realistic goals and let their inner beauty radiate! After esthetics school, Megan was wanting to do more in the industry but wasn't quite sure what until she came across cosmetic tattooing. She specializes in microblading and shading, combo brows, lip blushing and lash enhancement.

Megan's greatest passion is to help people boost their confidence and self-esteem. She is a perfectionist and enjoys working patiently and meticulously to produce unbeatable, natural-looking permanent makeup! Book with her to get the eyebrows you have dreamed of, say goodbye to lip stick and hello to beautiful radiant glowing skin!